02.03.2021: Our home deliveries continue as usual, 1-3 working days ♡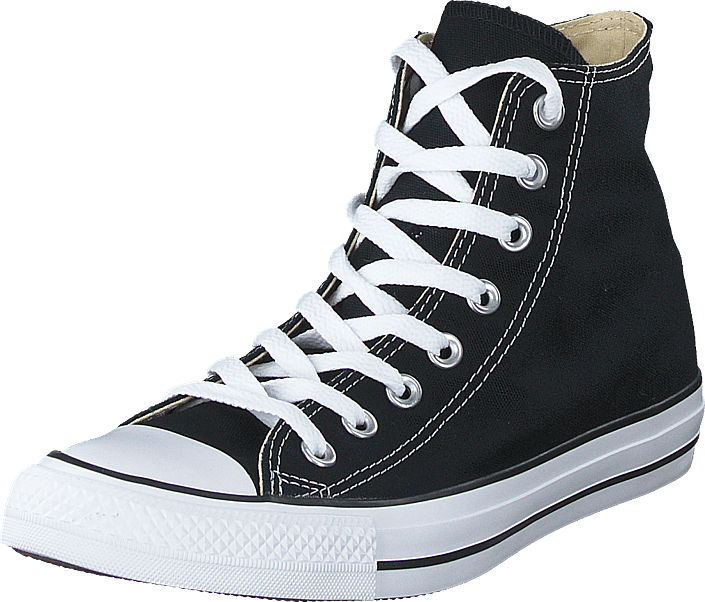 Do you want to inspire others? Tag @footway in your picture on Instagram for a chance to be featured here
3D
Product description
Black
Textile
Rubber
Laces
04764-07
Converse Chuck Taylor All Star Hi Canvas Black


Converse is a brand that is incredibly popular all over the world. This particular shoe model Chuck Taylor is among the best selling shoes in the world. It started off as a basketball shoe but today it is the ultimate street shoe for both men and women. They are perfect to wear in the spring, summer and autumn.


Canvas and rubber give you a classic shoe


These shoes from Converse are made of a strong canvas material which is both thin and durable. It gives the shoe a narrow look and fit. The soles of the shoes are made of rubber and will give you an excellent grip - they were, after all, developed for use on the basketball court many years ago.


Suitable with most clothing styles


Few shoes are as versatile as Converse - you can match them with casual as well as more well-dressed outfits. You can wear them with a pair of tight jeans with a cool t-shirt or with a nice dress. The shoes are great for both boys and girls.


Converse shoes - care advice


The best way to care for these shoes is by being extra careful and avoid water and mud if you can. If your shoes get dirty or stained you can use lukewarm water and some mild soap and gently rub them off.
Show more
Popular shoes from Converse