12.07.2020: Our home deliveries continue as usual, 1-3 working days ♡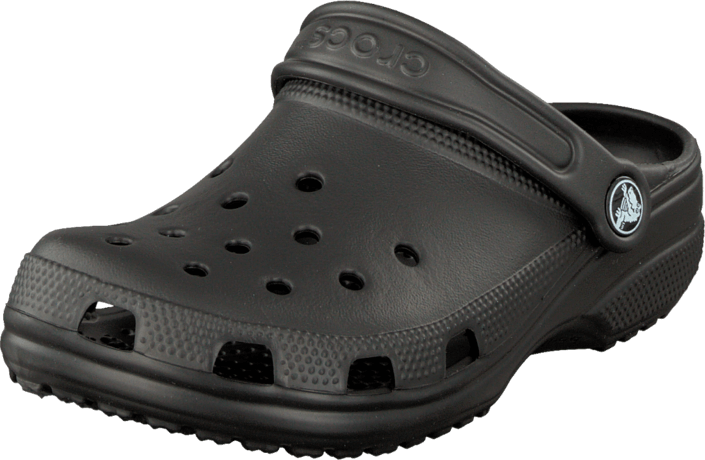 Do you want to inspire others? Tag @footway in your picture on Instagram for a chance to be featured here
3D
Product description
Grey
Synthetic
Synthetic
Synthetic
07735-00
Crocs Kids Classic Black


Crocs are a very practical and popular shoe and they come in a variety of different colours. They can be used as indoor shoes, when going swimming or when strolling around the backyard. This particular pair, in black, is for children. These shoes are perfect for kids who need comfortable shoes for school.


Croslite - good cushioning and a nice bounce


This is a classic shoe with several purposes because you can use them as sandals, slippers or clogs. They are made of Crocs's own material, called Croslite, which is very soft and smooth. These shoes will provide good cushioning for your kid's small feet and a nice bounce when they walk.


Perfect both indoors and outdoors


This is a pair of Crocs that are perfect for children to wear at school or when they are playing in the park or playground so that they don't get their feet dirty. These shoes are also great for the beach. They have good ventilation thanks to the holes that cover the shoes, keeping the feet at a good temperature at all times.


Simple cleaning process


Crocs shoes are very easy to clean because all you need to do is simply rinse them off. The durable Croslite material dries very quickly in room temperature or you can wipe them off with a towel. Never put the shoes on top of a radiator or anything similar because the shoes might melt.
Show more