02.03.2021: Our home deliveries continue as usual, 1-3 working days ♡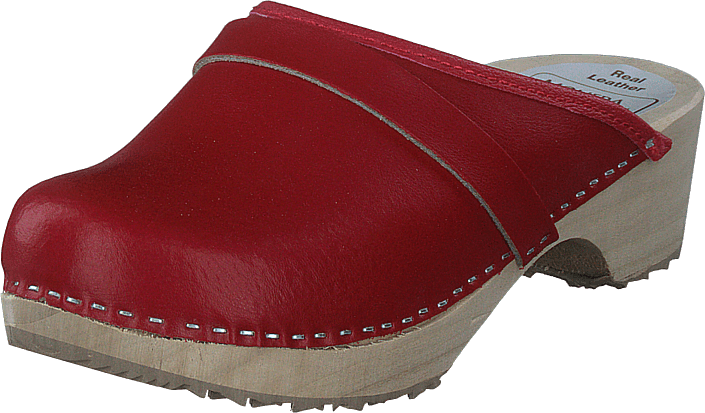 Do you want to inspire others? Tag @footway in your picture on Instagram for a chance to be featured here
3D
Customer data
Mohedatoffeln have normal sizes according to 2498 customers
Product description
Red
Leather
Rubber
6 cm
33521-00
Mohedatoffeln Lina


These are lovely traditional wooden shoes perfect to bring to the summer cottage or villa and you can wear them with many cute outfits. This shoe model is modern and made with a natural untreated wooden wooden sole. The upper part of the shoe is made of leather.


Natural materials


Clogs have been used for many years and they are becoming more and more modern. These cute clogs from Moheda are very convenient because they have a thread of rubber on underneath the sole to give you a better grip on the road and the heel height is 6 cm. The leather is rigid at first but will soften up the more you wear the shoes.


Stylish wooden clogs


You can wear these shoes with many different types of clothing. They are available in two colours, red and white, so you can choose the one that fits your style. The leather is a natural material and will adapt to your movements over time and also ages very nicely.


Our shoe care advice


These shoes should be treated almost the same way as a regular pair of leather shoes. Brush them clean with a shoe brush to get rid of dirt and dust and apply shoe polish or dubbin to moisturize the leather.
Show more
Popular shoes from Mohedatoffeln