25.05.2020: Our home deliveries continue as usual, 1-3 working days ♡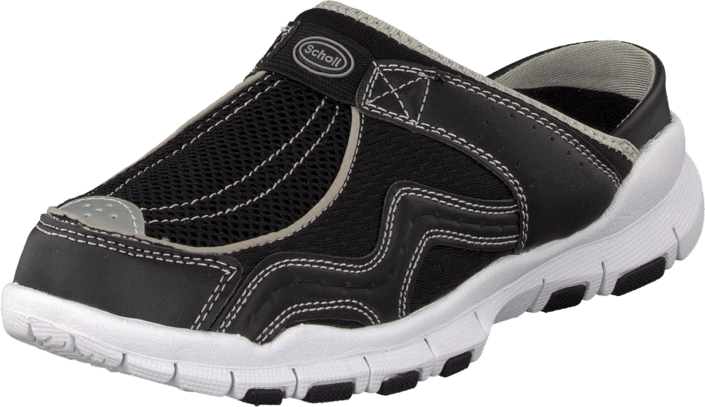 Do you want to inspire others? Tag @footway in your picture on Instagram for a chance to be featured here
3D
Product description
Removable insole
Black
Synthetic
Textile
Synthetic
47459-00
Scholl Jump


Scholl Jump is a real success and a shoe model that has become incredibly popular around the world. This lightweight shoe is somewhat reminiscent of a slipper with its open design. With a unique sole called Biomechanics you get an incredibly comfortable footbed that provides both comfort and support.


Technical materials


Scholl Jump is the perfect shoe for spring and summer. The shoe model is designed with a unique footbed that gives you maximum shock absorption and also counteracts pronation. If you need to replace the sole or maybe even add your own moulded sole, you can easily remove the Biomechanics.


Sporty design


Scholl Jump combines all the key elements - comfort, design and quality. The shoes have a sporty look that is perfect for your everyday clothes. The black colour has a subtle and classy feel and you can use the shoes all day, at home or at work. You get maximum support for the whole foot and the shoes are comfortable to use even for longer periods.


Easy to care for


As if Scholl Jump wasn't already great, there is one more pleasant surprise - they can be machine washed. Yes, you do not even need to rub your shoes with a cloth or brush them clean. The only thing you need to do if necessary is to machine wash the shoes in 30 degrees.
Show more
Popular shoes from Scholl