02.03.2021: Our home deliveries continue as usual, 1-3 working days ♡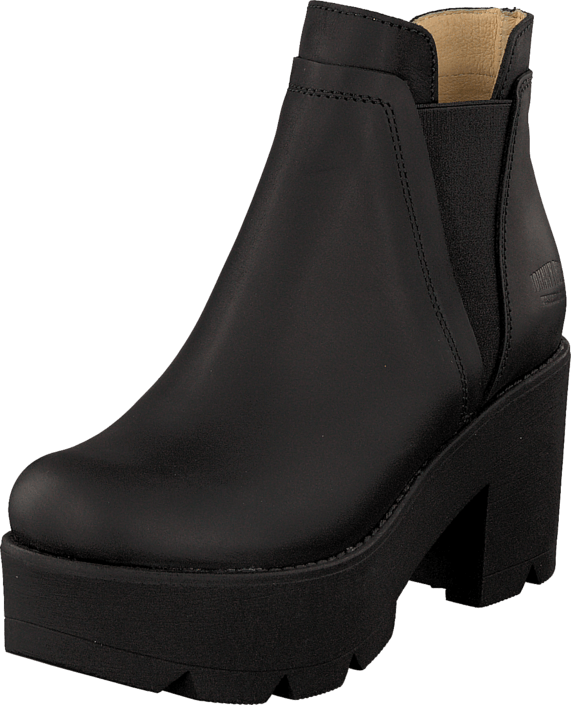 Do you want to inspire others? Tag @footway in your picture on Instagram for a chance to be featured here
3D
Johnny Bulls
Sprinter Black Black
Product description
Black
Leather
Leather
Rubber
52066-00
Johnny Bulls Sprinter Black Black


Johnny Bulls have a proven record over the years for consistently making countless numbers of classy and stylish leather shoes. These boots are not the same; they are different from the others due to the high sole and heel. If you are looking to make a statement, then you have found the right shoes with these Johnny Bulls. They look great no matter the occasion that you are going out to.


Good quality leather


Johnny Bulls only make their shoes out of the only highest quality leather to ensure that only the best is used in their product line. The shoes are made to be easy to wear due to their Velcro straps that are not just quick, but adjustable to allow them to go on and off. Not only is the ease of use a key component, but so is their comfort. These shoes are meant to make it as easy as possible to wear so that no matter the situation you are ready to go. The shoes are 4.5 cm in the front to raise your height and have an 8 cm heel.


A tough pair of shoes


The Johnny Bulls are not only a solid and durable pair of shoes, but they are the perfect complement to spice up your outfit. These shoes work as a perfect combination with a nice pair of jeans when you are looking to dress up your outfit or a with a nice leather jacket if you want to add something to look tough. These shoes also look great with a flowy dress or skirt for a modern and cute outfit.


Take good care of leather shoes


You need to care for your leather shoes as good as you can as this is a living material that needs some extra care. Purchase a good brush to get rid of dirt and debris while also applying a shoe polish or other care products for leather to keep them nice and fresh. If you impregnate your shoes this will protect them from water and dirt, making them last significantly longer.
Show more
Popular shoes from Johnny Bulls